Welcome back for Part 14 of this System Center VMM series, in this post I will talk to you about Hardware Profiles
One of my most used features of VMM is Templates of Virtual machines, within a template or during deployment of a virtual machine you can use Hardware Profiles. These profiles can be used to "limit" users of a Cloud(Will talk about clouds in part 17) to certain predefined Hardware Profiles.
This gives you as a Admin more flexebility to restrict non admin users what they can deploy. If we have a look at a pre configured Hardware Profile it has all the settings you will see during deployment of a VM.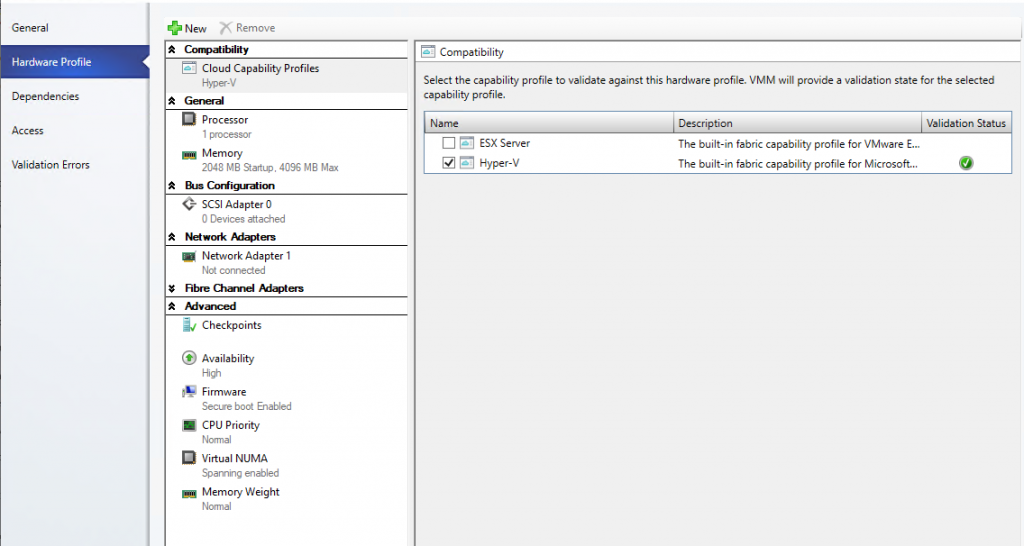 When i deploy this i talk with customers, show them some "default" Profiles and see what kind of VM sizes they use. Try to not create too many options, but set what you think you need.
Be descriptive of the Profile, and define who can access this Profile under Access.

My default profiles tries to mimic know profiles from Azure. So use a know way of identifying the profiles. If you already have a Sizing table use that and name it so your users can identify them easy.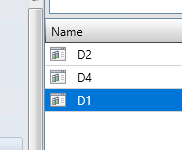 In my next posts i will talk about Guest OS Profiles.
How to configure System Center VMM Part 1 – Basic Design
How to configure System Center VMM Part 2 – Host Groups
How to configure System Center VMM Part 3 – Logical Network
How to configure System Center VMM Part 4 – Port Profiles
How to configure System Center VMM Part 5 – Logical Switches
How to configure System Center VMM Part 6 – Library Server
How to configure System Center VMM Part 7 – Run As Accounts
How to configure System Center VMM Part 8 – Deployment Server
How to configure System Center VMM Part 9 – Driver Tagging
How to configure System Center VMM Part 10 – Physical Computer Profiles
How to configure System Center VMM Part 11 – Bare Metal Deployment
How to configure System Center VMM Part 12 – Update Server and Baselines
How to configure System Center VMM Part 13 – Patching Hosts
How to configure System Center VMM Part 14 – Hardware Profiles
How to configure System Center VMM Part 15 – Guest OS Profiles
How to configure System Center VMM Part 16 – VM Templates
How to configure System Center VMM Part 17 – Clouds