Welcome back for Part 4 of this System Center VMM series, in this post I will write about Port Profiles. You have 2 types of Port Profiles. Virtual and Uplink Port Profiles.
The difference between the two is that Virtual Profiles is to define either physical or virtual nic settings like Offload, Security and Bandwidth Settings . And the other is to define a Uplink Port profile for Logical Switches. I will cover both in this post.
Virtual Port Profile
Let's have a look at the Default Host Management Profile. Here by default Virtual Machine Queues and IPsec Task Offloading is enabled by default. And a minimum Bandwidth weight of 10 is set.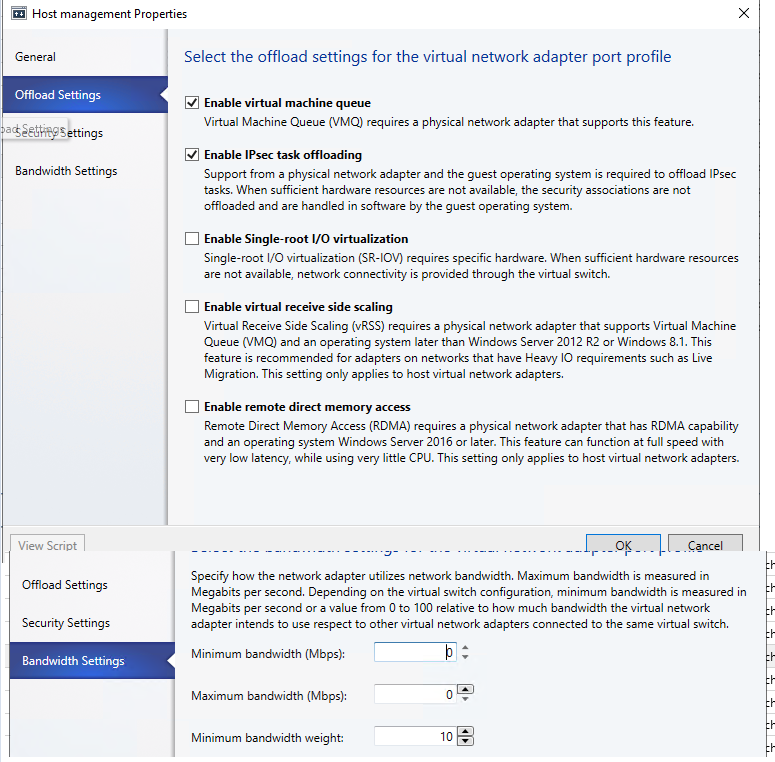 For Storage Spaces Direct we create a Storage RDMA Profile that enables RDMA for the virtual SMB nic's on the Logical Switch.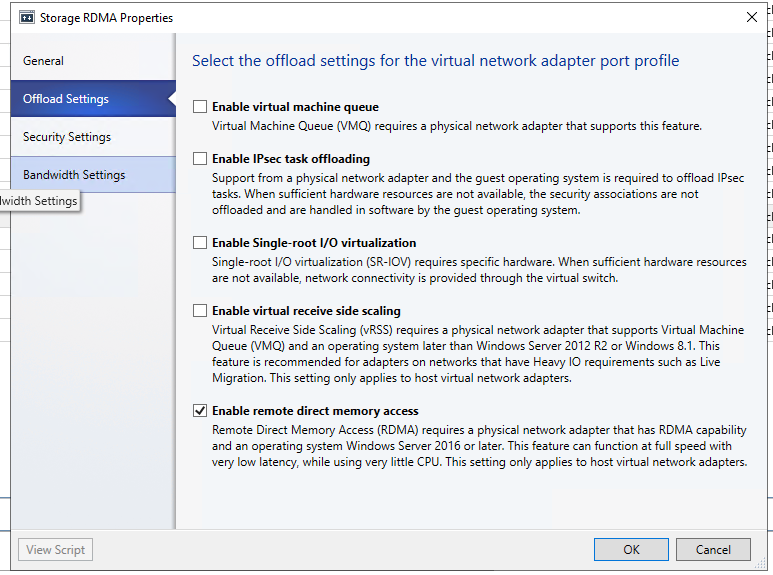 Uplink Port Profile
Uplink Port Profiles is for Logical Switches to define Load Balancing Algorithm, Teaming Mode and witch Logical Networks the Uplink Profile should have.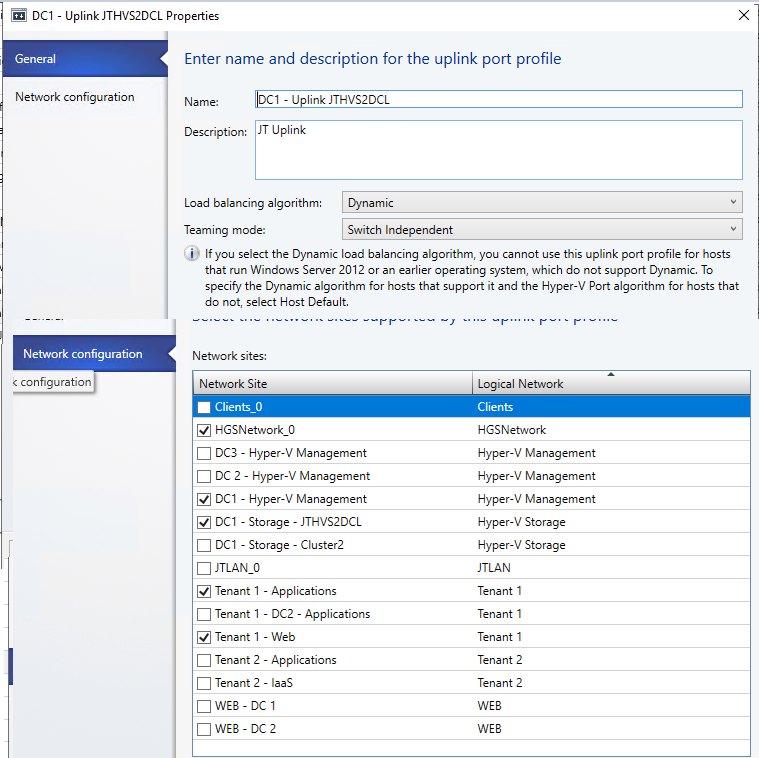 We also define a Port Profile for each Seperate Failover Cluster or Standalone Host and Location. It could be for DC1 Cluster1, DC1 Cluster2, DC2 Cluster 1 and so on. And for Standalon Hosts, we try to do 1 Uplink Profile pr location(site). So i would do DC1 – Standalone, DC2 – Standalone and so on.

Creating a Port Profile is simple. Right click on Port Profiles and click on Create Hyper-V Port Profile.
Now here simply choose if it's a Virtual or Uplink Profile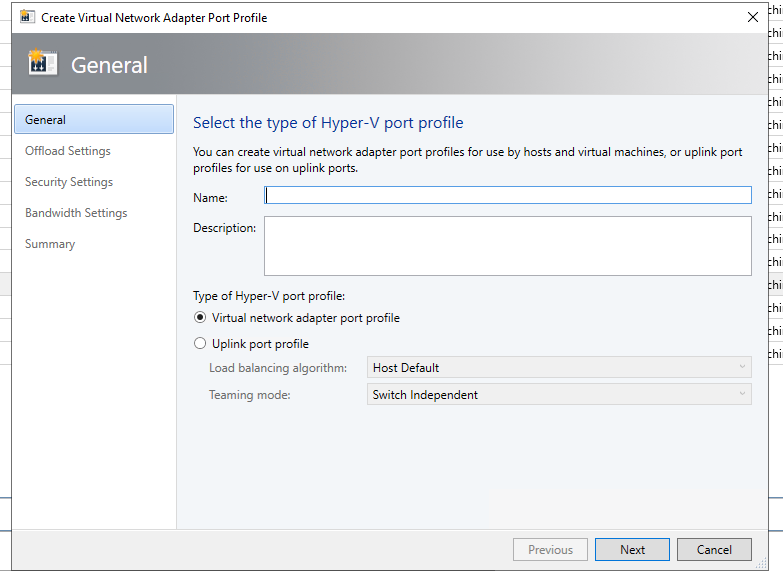 Then choose the settings you need, if it's a Virtual or Uplink Profile.

How to configure System Center VMM Part 1 – Basic Design
How to configure System Center VMM Part 2 – Host Groups
How to configure System Center VMM Part 3 – Logical Network
How to configure System Center VMM Part 4 – Port Profiles
How to configure System Center VMM Part 5 – Logical Switches
How to configure System Center VMM Part 6 – Library Server
How to configure System Center VMM Part 7 – Run As Accounts
How to configure System Center VMM Part 8 – Deployment Server
How to configure System Center VMM Part 9 – Driver Tagging
How to configure System Center VMM Part 10 – Physical Computer Profiles
How to configure System Center VMM Part 11 – Bare Metal Deployment
How to configure System Center VMM Part 12 – Update Server and Baselines
How to configure System Center VMM Part 13 – Patching Hosts
How to configure System Center VMM Part 14 – Hardware Profiles
How to configure System Center VMM Part 15 – Guest OS Profiles
How to configure System Center VMM Part 16 – VM Templates
How to configure System Center VMM Part 17 – Clouds