Welcome back for Part 12 of this System Center VMM series, in this post I will talk to you about Configuring the Update server and how to create baselines for patching.
To be able to patch Hyper-V hosts with VMM you need 2 things, a WSUS server connected to VMM and patchbaselines.
Adding WSUS to VMM
Let's have a look at how to connect the WSUS server to VMM, this req that you already have a WSUS configured.
Go to Update Server in the Fabric, and right click and click add

Type in the name and port, and choose a run as account.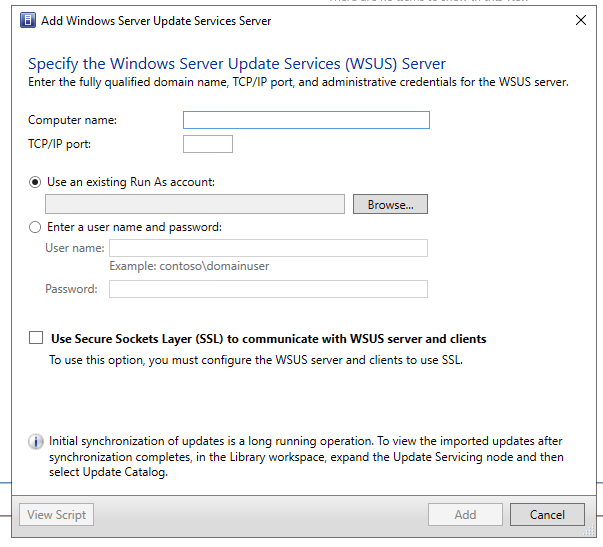 Now it will add and sync the WSUS server with VMM
Creating Baselines
Once the sync is done, go to Library and Update Catalog and Baselines, the Update Catalog should be full of patches.

Now let's create a Update Baseline, you can do this with Powershell or the Gui. Il cover the GUI version and you can build your own script based on the output.
Right click Update Baseline and click Create Baseline

Set an understanding Name and a description that shows the from and to dates the updates in the baseline is from. Then click next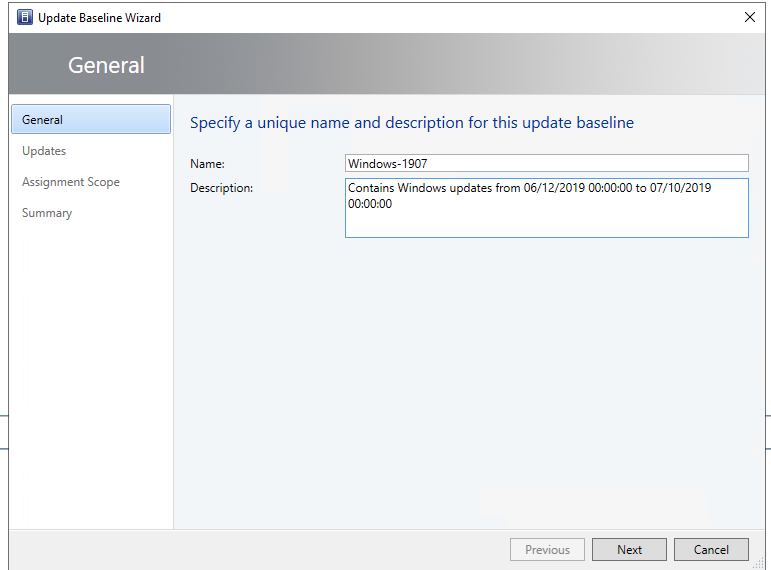 Click add, and since we are doing July patches, do a search for 2019-07 and choose the patches that covers your timeframe. Click add and next.

Now choose the host groups you will apply patches too. Then click next and Finish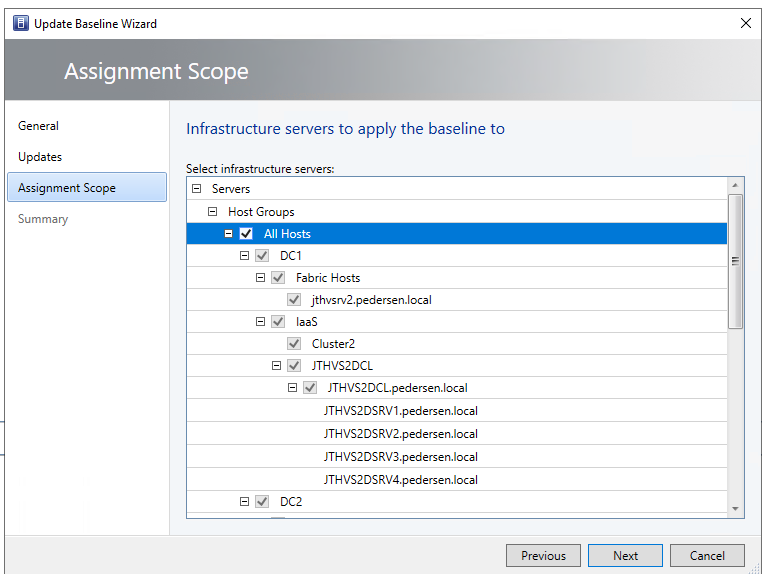 Create this for atleast 3-4 months back. Covering each patch cycle, that spans from 2 tuesday of the month to the next 2nd tuesday of the month.
Once you do that your Update Baselines should look something like this.

Stay tuned for the next post, where i will write about how you Patch your Hosts
How to configure System Center VMM Part 1 – Basic Design
How to configure System Center VMM Part 2 – Host Groups
How to configure System Center VMM Part 3 – Logical Network
How to configure System Center VMM Part 4 – Port Profiles
How to configure System Center VMM Part 5 – Logical Switches 
How to configure System Center VMM Part 6 – Library Server
How to configure System Center VMM Part 7 – Run As Accounts
How to configure System Center VMM Part 8 – Deployment Server
How to configure System Center VMM Part 9 – Driver Tagging
How to configure System Center VMM Part 10 – Physical Computer Profiles 
How to configure System Center VMM Part 11 – Bare Metal Deployment
How to configure System Center VMM Part 12 – Update Server and Baselines
How to configure System Center VMM Part 13 – Patching Hosts
How to configure System Center VMM Part 14 – Hardware Profiles
How to configure System Center VMM Part 15 – Guest OS Profiles
How to configure System Center VMM Part 16 – VM Templates
How to configure System Center VMM Part 17 – Clouds