As 2018 is in the logbooks I thought it was time to do a short summary of what has happened in 2018 that is worth mentioning. It has been pretty good, with mostly positive things but a few "setbacks".
At the end of 2017 I started as a Consultant for a Norwegian company called Skill, a Cloud focused company where I got to work on a lot of different things that challenged me to learn new things.
Jan/Feb I had my first solo public speaker slot at the Nordic Infrastructure Conference(NiCConf) in Oslo, which was a blast. A bit nervous and as an amateur the format could have been better. Still learning 🙂
In April I joined CTGlobal(Former Coretech) as a Senior Datacenter Consultant to focus on S2D, System Center, Azure Stack, SDN mainly with 25% being as an Architect for our Datacenter Offerings along with my new colleague Andreas Sobczyk
I was also nominated to the MVP Award program by a Norwegian MVP, and I was really happy. Even though I know this process will take a long time to complete.
In may we did a full day seminar with Lenovo talking about Storage Spaces Direct, Azure Stack and System Center for their MSP partners.
In June I once again was doing a public speaking, this time in the Netherlands at Experts Live NL talking about Windows Admin Center.
Then it was time for some summer holidays, 3 weeks in Thailand.
6 days before we got home from Thailand my region in Norway had the first rain in over 3 months, and it rained more than it ever had there. Ppl say it rained sideways. When we got home, I noticed water on the 2nd floor bathroom, then checked the Livingroom underneath and found out that it was soaking wet.
To make the story short, we found the water to come in via the roof, after a bad botch job back in 1999. Which has caused water to come in through the roof and down to the support structure of one corner of the house. After investigating we found rot in the wood support beams and had to replace a whole wall. So at one point we had a big hole in the wall with the roof needing support to stay up.
This lead to us having to refurbish the living room and 2nd floor bathroom. As the insurance would not cover more than about 20% of the costs we needed to do most of the work our self, hence my blogging has been on the low side this fall.
In the 2nd week of Dec we finally finished the living room after tearing it completely down and building it up again. With that part of the house from 1936 it was quite a big job to make sure it would be warmer, quieter and up to standards with heating, electric and so on.
Before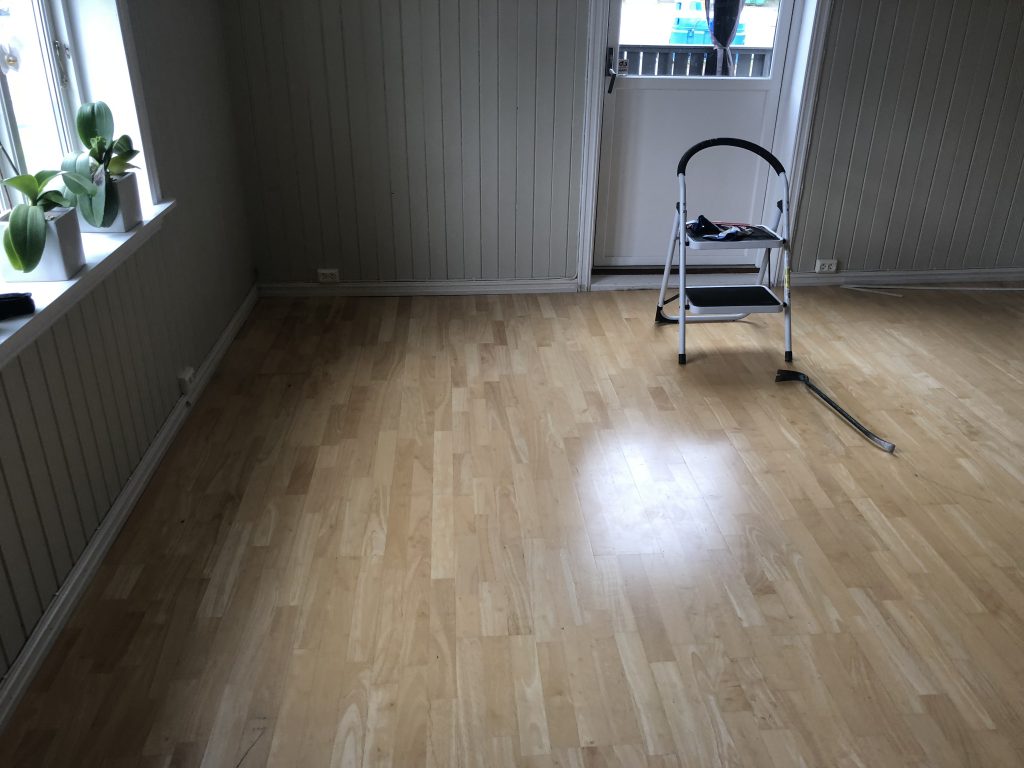 During
After
In the middle of Nov we signed a big contract to create a new S2D setup for a major MSP in Norway. This included a Fabric Domain and using System Center Virtual Machine Manager to deploy hosts and manage VM's. This took my mind off the rebuild at home.
Then Christmas came and we could relax during the holidays.
Another highlight this year was the release of Windows Server 2019, with WSSD for Storage Spaces Direct being scheduled for sometime in feb of 2019 im quite eager to get those S2D deployments out there with 2019 and System Center 2019 🙂
And here we are, starting off in 2019 with a few blog posts, still got the 2nd floor bathroom to finish, but that should be done in about 3 weeks or so. But still need to do something with the roof this summer as I have just mended the real issue with the roof.
Happy New Year everyone, looking forward to an awesome 2019 with lot's of new posts, some speaking engagements, and perhaps an Cloud and Datacenter MVP award 🙂