Yesterday i was deploying a new HA VMM setup for a client where we are going to baremetal deploy all the physical hosts. As we had a limitation on VMM 2016 GA due to migration tool from VMWare to Hyper-V required VMM 2016 LTSB i installed 2016 with Update Rollup 6.
After configuring everything i got to the deployment. Servers booted fined with PXE and got the WINPE image. After about 5 sec the deepdiscovery failed with this error msg.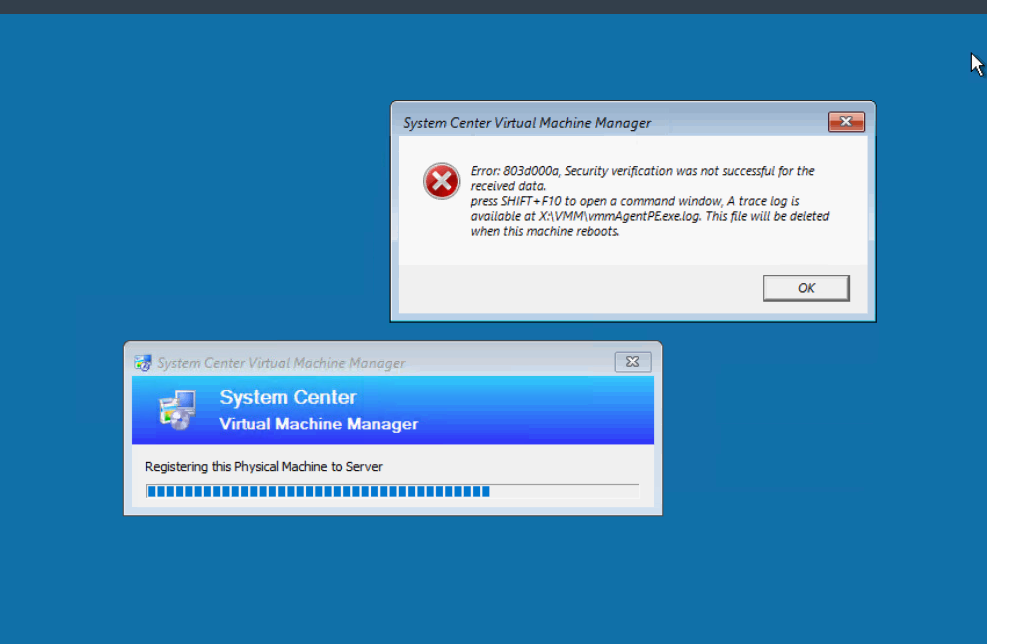 Going in to the server by clicking Shift + F10 we opend the log file and found this at the bottom.

After googling the error msg and spending all day yesterday and a few hours this morning. I decided i would uninstall 2016 and install UR5. Well that solved the issue.
So if you are using PXE boot and is still on 2016 do not upgrade to UR6.
Thanks